Hey.
We're pleased to inform you that there's the rare chance to see the Dale Cooper Quartet live in November. They will hit the road for 11 dates visiting the Netherlands, Germany, Austria and Italy - support act will be Witxes.
You can preorder your ticket for the German Denovali Residency dates here:
www.denovali.com/residencyconcerts
Listen:
www.denovali.com/dalecooper
www.denovali.com/witxes
Thanks a lot
Denovali
31.10.14 Dordrecht (nl) - Dordrechts Museum
01.11.14 Münster (ger) - Gleis 22
02.11.14 Karlsruhe (ger) - Jubez
03.11.14 Berlin (ger) - Grüner Salon
04.11.14 Dresden (ger) - Scheune
05.11.14 Leipzig (ger) - Galerie KUB
06.11.14 Heidelberg (ger) - Enjoy Jazz Festival (Karlstorbahnhof)
07.11.14 Innsbruck (at) - P.M.K
08.11.14 Rimini (it) - Neon Cafè
09.11.14 Bari (it) - Timezone Festival
10.11.14 Torino (it) - Magazzino Sul Po
DALE COOPER QUARTET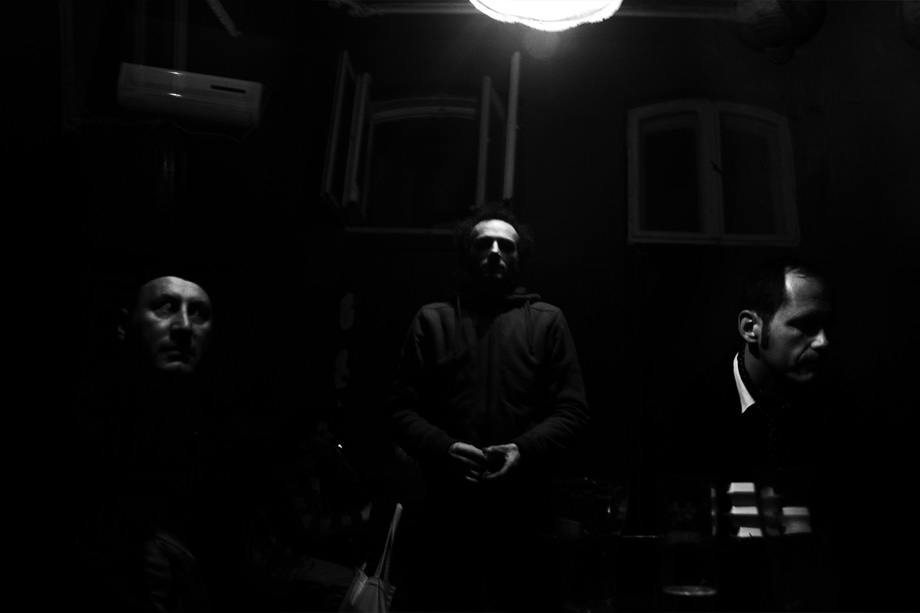 "Quatorze Pieces De Menace" is the new full-length of the cult French Dark Jazz collective is the follow up of the highly acclaimed 2011 output "Métamanoir" - the second release for the German experimental music label Denovali. Halfway from their debut "Parole de Navarre"'s ambient and drone driven soundscapes and the more orchestrated "Métamanoir", this new collection of tracks is following their quest for dreamy but mysterious places. A hint of 50s cool jazz, a truckload of noise and melodies, again tiny references to Twin Peaks' series soundtrack and some ghostly and deep tone voices: the Dale Cooper Quartet pushes the genre Dark Jazz towards other spaces. The album is further enriched by appearences of guest musicians such as Alicia Merz (BIRDS OF PASSAGE), Zalie Bellacicco, Ronan Mac Erlaine and Gaëlle Kerrien (YANN TIERSEN) on vocals. Recorded in Brest, Britanny, France, this album always conveys an atmosphere of strangeness and beauty, the trademark of each of the Quartet's records. Based upon the live experiences of the band and their everlasting love for the local landscapes, "Quatorze Pièces de Menace" is as striking, deep, fascinating and beautiful as a storm in the middle of the Atlantic.
WITXES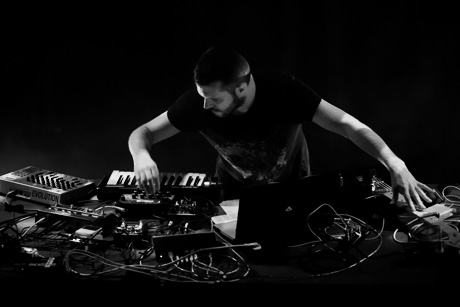 Witxes is a sonic entity crashing popular music into singular music. This schizophrenic project, feminine, plural, finds its way in the balance between improvisation and passionate sound research. Roaming, roving and raving are giving birth to melodic spaces fed on colourful sound layers, shimmering textures and residual traces of sonic instants in which everyone can find a place.
"beautiful escapism where each note soothes you and shields you off from the sometime cold hard reality that is out there."
Michael, Beats, breaks and big smiles
"The mix of styles is flawless and draws on the relaxing and darker qualities of both jazz and ambient."
Oscar Strik, Evening of Light